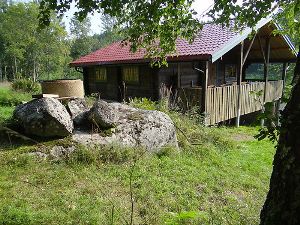 House Of Bird Song "Fågelsången"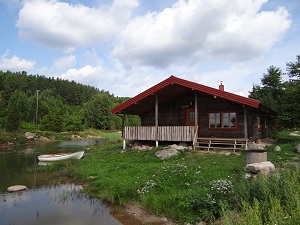 The House Views "Utsikten"
The houses are newly built from the summer of 2009 and 2011. They have their origin in traditional style with wood from private forest. One is located at the forest edge on a quiet site, with car access, far from the bustling streets and approximately 250 meters from the large lake
Åsunden and called "Bird song", in swedish "Fågelsången".
The second, called "The view", in swedish "Utsikten, located next to a 1.600 square meters natural pond, a little closer to Lake Åsunden. From there you can enjoy a very nice view over the Lake.
Halfway between the two houses is a cosy sauna and a utility room with a washing machine at your disposal, built in 2013. There are also fishing boats available. Here you can lie in the Sun, swim, and start exploring trips across the Lake.
In both houses, there is room for four to six people, to have a great holiday.
Description of the houses
Both houses are identical in layout and similar equipment. "Bird song"/"Fågelsången" has an area of about 60 square meters, is "The view"/"Utsikten" 10 square meters larger.
Here are some pictures and information about both houses: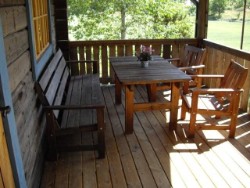 House "Bird song"/"Fågelsången"
From a 20 square meters big porch, which is geared toward the Southwest, you can enjoy the view over the surroundings. With a little luck, you may see deer or moose.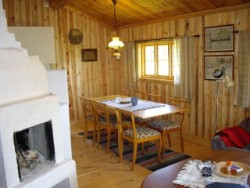 The living room of the House -"Bird song"/"Fågelsången"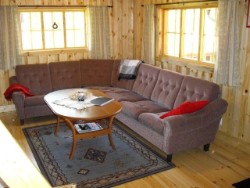 Dining room in the House - "Bird song"/"Fågelsången"
In the middle of both houses are spacious living room/dining room, where a crackling fire quickly gives comforting warmth. There is Split firewood from the forest for you to use. Alternatively, you can use the electric heating element.
The Interior of both houses, we have covered with natural pine panels that smells good and provides a rustic, cosy atmosphere in the House.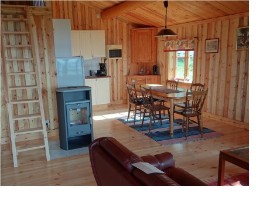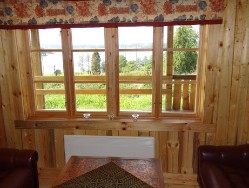 Living space in the House with fireplace and lake views.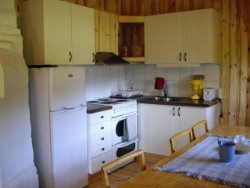 Both houses kitchen is equipped with Electric stove, fridge, microwave, coffee maker and toaster.
Of course, you can also find everything else like porcelain, cutlery and other household items that you need for cooking.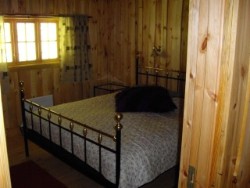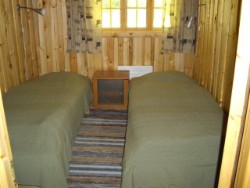 The two bedrooms are located on the same level next to each other. A bedroom is equipped with a double bed and the other with two single beds. In both rooms you will find a small wardrobe.